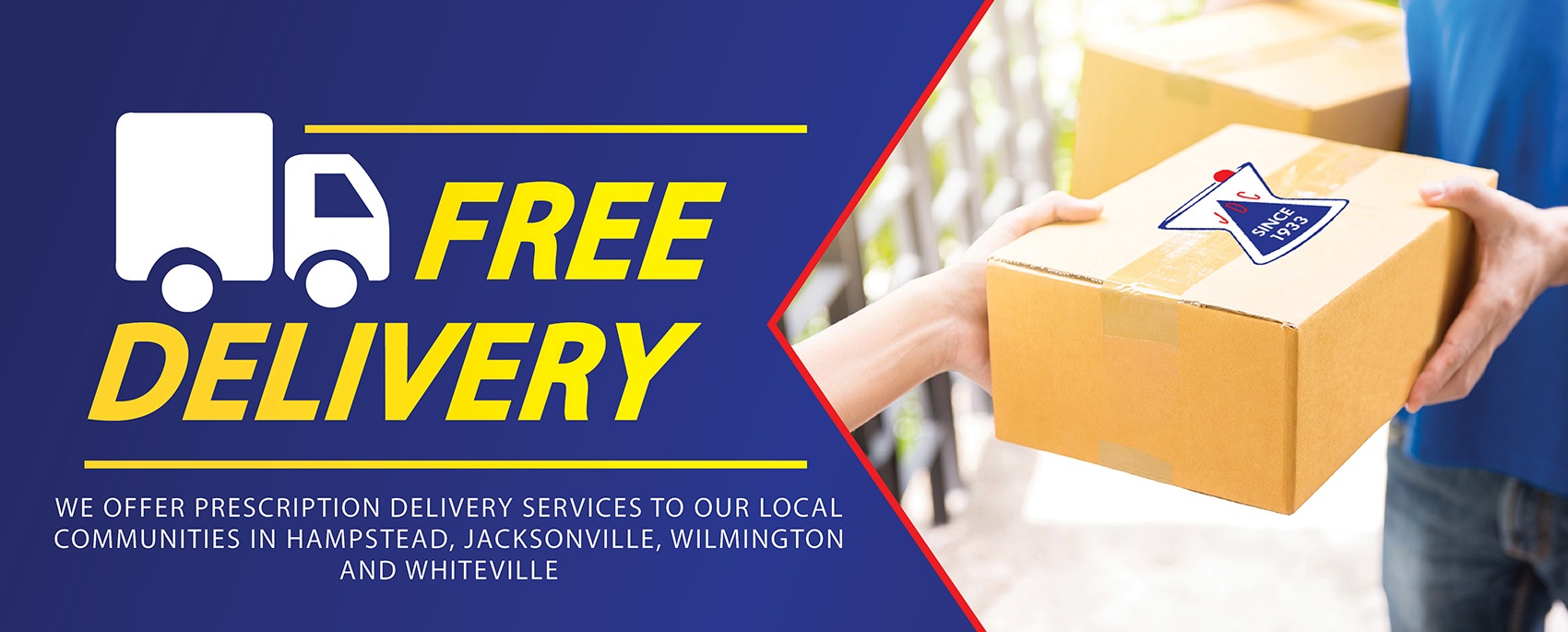 Johnson Drug Contactless Pharmacy Delivery
We at Johnson Drug take your health and fight against the spread of the Coronavirus very seriously. While we have always offered free delivery, we are introducing a new contactless delivery service.
How it Works:
Call your closest Johnson Drugs and request your refills as usual. You may also have your provider call in new prescriptions for you. If your prescriptions are at another pharmacy, just let us know and we can easily call and transfer them to our pharmacy for this new delivery service.
No matter how you choose to get the prescription to us, just call and ask for this contactless delivery service.
You will pay by a credit card over the phone. The driver will come to your house and leave the prescriptions and signature sheet at a safe location by your door. He will return to his vehicle, call and let you know it's there. You sign the sheet, keep the pen, and safely take your medications inside. The driver retrieves your signature sheet, places in a special envelope, and makes their way with another delivery.
We think this service will drastically limit patients' contact with other patients who are potentially sick. And when this pandemic ends, you can continue to utilize our free normal delivery service or pick up in store or drive through as usual.
For over 80 years we have dedicated our business to serving the good people of Southeastern, NC.
Our Pharmacists take the time to listen and learn about your personal needs.
With locations in Hampstead, Jacksonville, and Wilmington, we offer prescription delivery services to our local communities.